Exile for C64
This is one of the most beautiful games I've seen in a long time.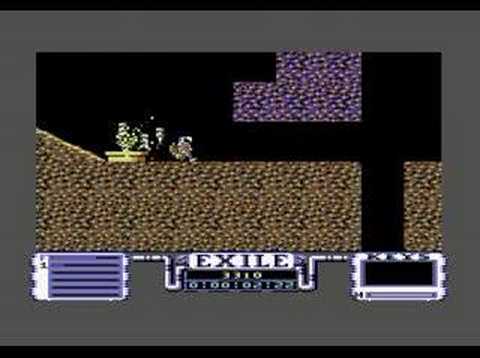 I absolutely love the graphics, the motion, and the odd little creatures and items. The art for the ships is a big part of why I like this game so much. The chaotic twisting beams and pipes make the ship feel complex and massive, the way a space ship should feel.
The character is just one of those pixel guys that looks right to me. Their porportions are nicely squat. And the relatively high number of animation frames for tumbling around in space is really immersive to me.
I also love the environment art. Though it is basic, I like the way the ground wanders from bare surface, to some kind of pebbles, to bouldery. The little bushes and grass scattered around are nice. And I also just love the way they used the C64 palette.
Anyways, interested to know what anyone else thinks. I know next to nothing about C64 games, so I'd be interested to hear if this game has similarities to any others.
Post edited by Phil on (
log
)
Leave a Comment